Our Church Staff
We have an amazing, caring team here to serve you. Please contact any one of us if you have any questions.
Senior Pastor
Senior Pastor

Senior Pastor, Rev. Derek Robinette

Pastor Derek joined CUMC in the summer of 2021. He graduated in 2010 from Louisville Seminary and has 21 years of ministry experience. This experience includes ten years in full-time youth ministry and eleven years as a pastor and church-planter. For fun Derek likes UK Sports, outdoors and training for triathlons.
Pastor Kim Tribolet
Pastor to Children & Families

Pastor Kim joined CUMC in 2019 as our new Children's & Family Pastor. Kim holds a Bachelor of Science degree from Berry College in Rome, GA and a Master of Divinity degree from Columbia Theological Seminary.
Tina Rose
Preschool Director

Tina and her husband Doug both graduated from the University of New Hampshire. She started working at the preschool in 2011 when her youngest child went to kindergarten. She took over as preschool director in May 2014. Tina has worked as an elementary school teacher in Ohio, South Carolina and at Crestwood Elementary.
Pastor Russ Broomell
Assistant Pastor of Adult Discipleship

Russ has been exploring ministry for over 20 years, leading adult and youth small groups and Bible studies, teaching, preaching, and leading worship. A life-long learner, in 2020 he started creating small group studies and has published his first. He brings an open and honest approach to ministry, meeting people where they are, and encouraging and equipping them to follow God to wherever God is leading them. His favorite part of the ministry is seeing God change people from the inside out. He views ministry (and himself) as a work in progress. Russ and his family have been members of CUMC since 2019.
Neal Green
Director of Music Ministries

Neal has been involved in church music for more than twenty years. Neal holds a Master of Music from Southern Seminary. Since 2012, he has played the fiddle in the Misty Mountain String Band. In 2019, Neal launched the Community Choir of Oldham County. Neal has been married to his wife, Layne, since 2017, and they enjoy traveling, playing gigs, and volunteering as foster parents. Neal enjoys studying history, watching movies, and following Kentucky Wildcats basketball.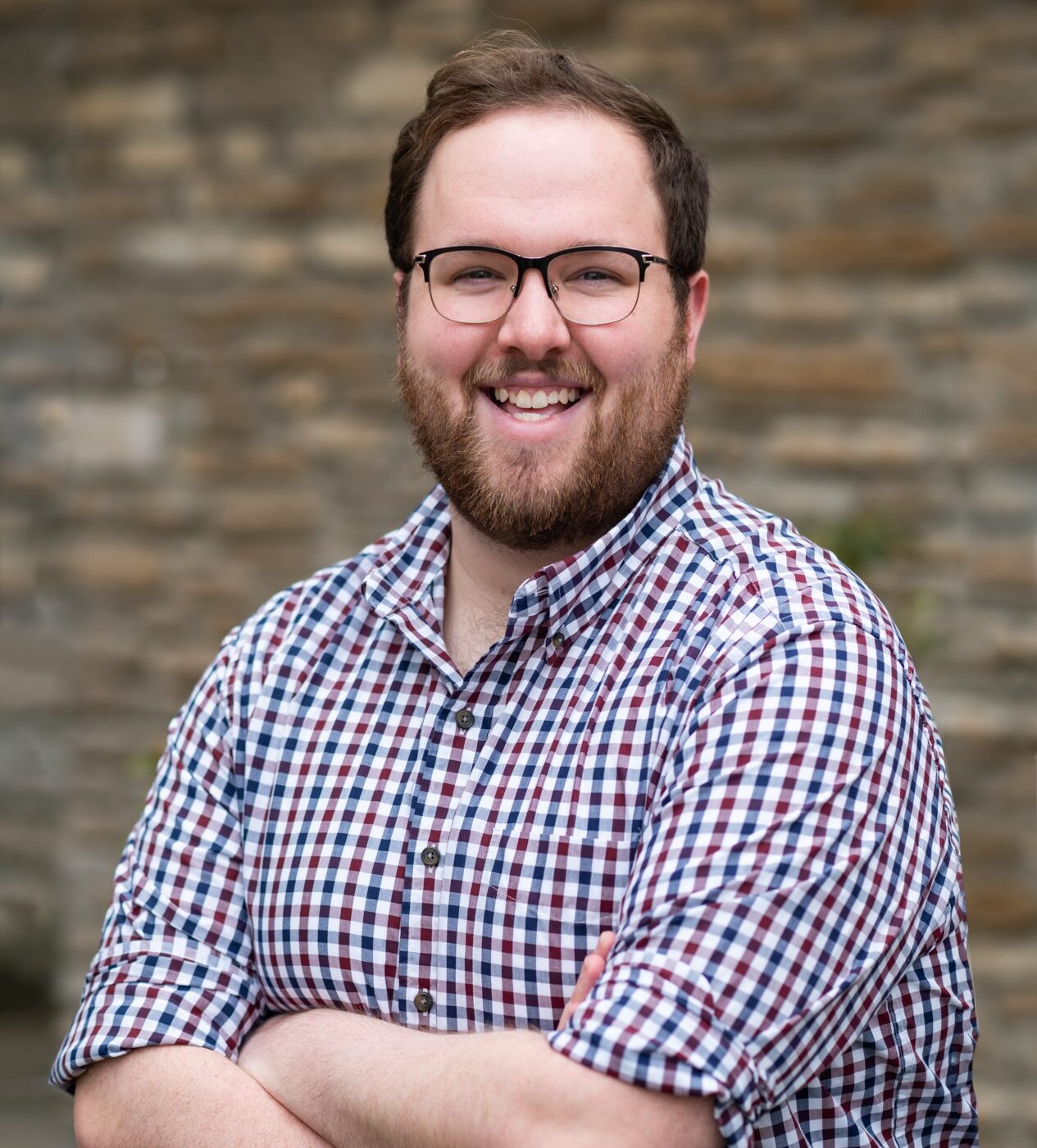 Connor Berg
Youth & Young Adult Minister

Connor is a graduate of Olivet Nazarene University with a degree in Pastoral Ministry and recently finished his Master of Divinity at Asbury Theological Seminary.
Delores Eilrich
Director of Administration &
Director of Communications

She holds a Bachelor of Science Degree in Systems Analysis from Miami University.
Dena Powell
Custodian & Building Services
Jean Hatfield
Nursery

Jean has a Bachelor of Science in Business Administration. This is her 6th year having a child attend CUMC Preschool and it will be her 3rd year as Lead Teacher in the Toddler room.
Rick Farrow
Maintenance Director
Ruth Ann Beard
Accompanist